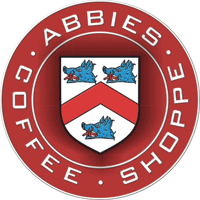 Abbie's Coffee Shoppe
Abbies Coffee Shoppe is located inside of Ralph's Family Pharmacy at the corner of 178th and Western in Edmond, OK.
Ralph is the pharmacist, owner, and avid coffee drinker. He created Abbies in honor of his father, C.O. Abercrombie, who was a liaison pilot in World War II. His missions were flying over enemy territory in Europe. He was shot down six times and received 2 Purple Hearts while serving his country. He was also a successful builder and businessman as well as a wonderful father to his four children.
With our WWII themed drink names and memorabilia, we honor men like him who served their country when it needed them most.
Thank you for supporting a local business and please take moment to think about our wonderful veterans.